Build momentum in just one move.
What if your software helped people move faster and do more?
Get moving
Ready to stop debating and
start doing?
Altus Nova turns your business vision into bottom-line advantage with digital product strategy done right. Yes, custom software development requires a journey into the unknown — but facing the unknown is what we do best.
Digital product strategy
We take the time to discover where your competitive advantage lies. We listen first, dig into nuances, and get the answers we need to find your best breakthrough opportunities.

Define business vision, goals, and success criteria
Model current state v. future state
Analyze cost-benefit, risks, and competitive opportunities
Digital product management
We meticulously map the best route from here to your breakthrough. We know how to find success and manage change through intuitive, incremental release cycles.

Define user experience and interaction models
Document detailed product requirements and KPIs
Simplify and integrate change management for overall success
Digital product development
With map in hand, we execute each sprint and hit each milestone on time. As we go, we carefully evaluate progress to guide and refine development in-flight.

Seamless 24x7 workstream, communications, infrastructure
State-of-the-art design, development, and QA
Expert deployment management and automation
Ongoing operation support and complete documentation
Case studies, insights and other news delivered directly to your inbox
Thank you for signing up!
Who We Work With
We work with inspired decision makers who need custom software to make their next breakthrough
Some of our happy clients
Whether you make the next breakthrough or your competitor does, there's no question that untapped advantage lies in the way you leverage technology. Let us guide you from a world of ambiguity to custom software you can count on, period.
Talk to us
Where's your next
breakthrough?
You can't capture competitive advantage unless you know where it lies. That's why our process starts with strategy. Tell us your vision, and be prepared for a deep conversation. We'll ask lots of questions to map your breakthrough path.
We listen first, dig into the nuances, and chase down the unknowns to find your best breakthrough opportunities.
We build an iterative roadmap that de-risks and rationalizes every step from here to success.
We build code, integrate technologies, and advise on change management through a series of smart sprints and on-time milestones.
Finally, we ripple project learnings through your big picture business strategy to set everyone's sights on your next breakthrough.
The proof is in
our outcomes
Our customers move faster and win more...
on target, on time, and on budget delivery
successful documentation and transfer to client teams
recommend us to their closest contacts
of experience as a seamless global team
workstreams with expert planning, efficient pricing
Bring everyone to the breakthrough
Software is only as successful as the people who use it. That's why we look beyond code to put change management right on your roadmap. Let's talk about challenges to watch for, when to act, and how to manage everyone along the way to your breakthrough success.
Talk to us
Unlocking smart growth
for enterprise-sized players
We've gained speed-ahead experience in solving business-critical challenges for industries from ecommerce to finance, healthcare, insurance, logistics, and more. Millions of people use our software to make bottom-line decisions behind some of the world's most powerful brands.
01
FinTech
From rapid growth to contract obligations, we help financial services companies integrate technologies to drive product usage and improve consumer experiences.
We've automated:
Compensation calculations and payments
Invoicing and payment collection for oil and gas royalties
Financial health and investor reporting for early stage start-ups
Money routing to speedily fulfill payment obligations in peer-to-peer healthcare
Advanced payment financing to providers for health claim compensation
FinTech
02
HealthTech
Caring for patients while cutting costs and finding every last efficiency becomes possible with custom software designed for the healthcare space.
We've handled:
Peer-to-peer health enrollment for individuals and groups
Electronic Health Records (EHR) integration, management, and training
Wellness tracking, claims review, approval, processing and reporting
Provider compensation benchmarking and recommendations
Physical therapy provider visualizations and communications
HealthTech
03
InsureTech
Custom software can improve insurance operations, cut costs, and improve the purchase and claims experience for policy holders all at the same time.
We've solved for:
User friendly enrollment, policy and renewal management
Invoicing, payment processing and reconciliation
Claims submission, validation, processing and resolution
Needs-based matching of patient and caregivers with providers
Solutions for Property & Casualty (commercial and personal lines) and Health & Benefits (group and individual)
InsureTech
04
Logistics
To rule a world of ecommerce, you need great logistics from fast fulfillment to easy returns across wide-ranging geographies.
We are experienced with:
Streamlining and scaling delivery and returns (origination, middle mile, final mile)
Managing facility operations (induction, sortation, staging, cross-docking)
Optimizing and scaling fulfillment operations (pick, pack, ship)
Accurate tracking with ML based Estimated Delivery Time (EDT) or Return (ERT) predictions
Integrations with final mile partners, shipping solutions, tracking solutions and more
Logistics
05
Ecommerce
We enable brands to extend their presence online to reach local and global customers. We have extended the market leading eCommerce platforms (including BigCommerce, Adobe Commerce and Shopify).
We do this with:
Establishing complex, multi-language storefronts with local and global presence
Compelling product merchandising, presentation and configuration (complete with promotions, discounts and feedback & ratings)
Accurate inventory and order management through real-time supplier and warehouse integrations
Budgeting, ordering, approvals and purchase recommendations for optimal franchise operations
Ecommerce
06
PropTech
Traditional real estate practices are ripe for disruption using technology such as data analytics, artificial intelligence, machine learning and IoT to streamline processes, optimize building performance, improve tenant experience and create innovative solutions for the industry.
We are experienced with:
Implementing IoT device monitoring and control system for HVAC, refrigeration, lighting, doors, and pumps via digital twin technology
Big data processing and stream analytics at petabyte scale for predictive failure management
Convenient biometric access control solutions for multi-unit residential and commercial properties
Enterprise mobile apps to support field/office construction, management, vendor and payment workflows
PropTech
Neufit
A physical therapy innovator
Challenge
Help more patients heal by guiding them in the proper use of Neufit's proprietary tool.
Solution
Crawl-walk-run roadmap from no in-house ecommerce to scalable "franchise-focused ecommerce"
Results
Despite covid impacts, beta build attracted 600+ studios and sees $400K in monthly purchases
TMM
Challenge
TMM's intensive surgical treatment planning saves medical costs and improves patient outcomes, but needed custom software to scale
Solution
Map out every detail of the treatment plan case coordination process, ensuring seamless handoffs and capture of all case communications
Results
TMM's new platform will enable the company to grow by supporting each step of their unique process along with easy oversight
TourStream
Challenge
Group tour technology — think clunky radio headsets — are difficult to maintain and fail to match consumer expectations
Solution
Apply mobile technology to facilitate easy tour sign up, elevated audio, and enable 2-way communications, media sharing, and even payments
Results
An app specially designed for tour guides and tour attendees that saves time and provides a bar-setting experience for all
AngelSpan
Best-in-class investor relations for startups
Challenge
Solve for strained tech team + unscalable platform that was hampering growth
Solution
Build serverless, autoscaling fault-tolerant back-end to work with existing front-end
Results
Got replatformed solution up and running in just 2 months
Sedera
Healthy, prevention-focused medical cost sharing community
Challenge
Replatform medical cost sharing solution to avoid business model-busting regulatory changes
Solution
Separate member savings + enable thousands of real-time transactions to facilitate cost sharing
Results
Our 100% compliant replatform is the most secure cost-sharing solution in the industry
CareStarter
Comprehensive care mapping for complex medical diagnoses
Challenge
Go from prototype to platform + achieve strict DoD-required FedRAMP along with HIPAA compliance
Solution
Roadmap that balanced development spend with revenue generation ability, minimizing the need for capital investment
Results
Restored investor confidence + invigorated teams to reach achievable milestones to success
Facility Solutions Group
$800M energy management company for enterprise players
Challenge
Tech teams were already swamped when a big, fast-moving growth opportunity came from Apple
Solution
Quickly learned the business and built a winning solution for Apple, allowing internal teams to focus on other business needs
Results
Delivered 100% on time and on budget + readily transitioned to internal teams as they gained capacity
Orangetheory
One of the fastest growing fitness brands in the world
Challenge
Support consistent brand experiences across diverse franchises with streamlined ecommerce
Solution
Crawl-walk-run roadmap from no in-house ecommerce to scalable "franchise-focused ecommerce"
Results
Despite covid impacts, beta build attracted 600+ studios and sees $400K in monthly purchases
Meet your trusted continuous improvement partner
Feeling the pressure to transform? Let's turn roadblocks into momentum, together. We bring digital product strategy done right to select, forward-thinking enterprises who want a partner in repeatable success. If your vision requires custom software...
Talk to us
Experts you can talk to all along the way
We are a well-oiled machine of 60+ software strategists, engineers, and quality assurance fanatics with years of experience building custom solutions together. We put everything we've got into your project — and we only take it on when we know we can make you successful.
Meet our leadership team
Jason Parrish
General Partner, Customer Success Officer
"I have felt the joy of success and the agony of failure, watched great ideas fail and bad ones succeed — and learned that the right questions matter far more than the right answers."
Now
Builds winning teams to bring visions to life, ensuring that underlying technologies and data services support business strategies and enable data-driven decision making.
Noteworthy
An experienced leader with a keen sense of what it takes to build and grow a company based on value. Led a team to build one of the first Internet Hosting facilities (NAP), which went on to pioneer the eCommerce/CRM industry and was acquired by i2 Technologies in '99. 
Co-founded a team that pioneered the Web Services and Portal market, and was acquired by iSyndicate in '01. Built one of the first outdoor industry photo/video sharing communities in '05, which grew to 1M unique visitors/year and was acquired by Scout.com. Productized one of the first real-time content targeting tools (multivariate testing) with a focus on national political and tourism clients.
Off-Hours
Continues to love the act of creating something out of nothing, watching his three children become adults, and exploring music, nature, and mental health advances.
Puru Agrawal
General Partner, Customer Success Officer
"I love working with people of all different strengths and personalities to collaboratively impact every major facet of a business, from engineering to sales to finance."
Now
Creatively applies business and technology expertise to real-world business challenges through clear-eyed assessment and detailed definition of achievable, cost-effective solutions.
Noteworthy
This seasoned entrepreneur is comfortable in handling the ambiguity around innovation, and knows how to lead teams to execute solutions. In addition to helping launch pets.com and Esurance.com, Puru has significant business experience operating insuretech startups serving top-tier insurance providers including AIG, The Hartford, Chubb, BCBS of Minnesota. Puru also served as VP of Data Services at Newgistics (now Pitney Bowes), a logistics, transportation and retail provider that empowers mid-sized retailers with the same enterprise-scale and capability as multinationals.
Off-Hours
Loves to cook and can readily expound on the scientific realities that drive the deliciousness of Chicago-style stuffed pizza.
April Misenas
Product Officer
"My super power is pairing analytical and data gathering skills with an ability to build rapport, listen, and communicate — great communication is the key to any digital product journey."
Now
Results-driven digital product expert with a proven knack for identifying, improving, and streamlining complex work processes.
Noteworthy
Experienced consultant with a focus on providing supply chain and operational solutions as well as back-office product application and robotic process solutions. Has served as a director of technical product for Framebridge, and as a senior implementation manager for Newgistics (now Pitney Bowes). This change agent promotes the use of Lean and Six Sigma methodologies and industry best practices in any role.
Off-Hours
Lagree fitness enthusiast, world traveler, and vinyl record collector
Stas Skorobogach
Back-End Technology Director
"I love decomposing complex systems into sets of simple components interacting in a flawless sequence bringing the result to the business."
Now
Skilled and insightful developer with an unparalleled work ethic, ability to quickly analyze and provide solutions to any problem, and to lead development teams to success.
Noteworthy
Has led development efforts at Pitney Bowes, was a .NET engineer at YesSoftware, and as a consulting lead architect for Prospex.
Off-Hours
Interested in all things Europe, including start up and innovation growth.
Vladimir Barsuchenko
Front-End Technology Director
"Passion, creativity, discipline, velocity, and the desire to make excellent products have played a significant role in the past 11 years of my professional experience."
Now
Strives for success through deep listening, clear communication, process analysis, and dedicated planning to make iterative improvements and capture real value.
Noteworthy
Participating in 20+ startups and products in Healthtech, FinTech, Logistics, IoT, and more. Has offered priceless experience across both victories and losses. Top takeaway: Clarity is the key to avoiding flawed strategies, wrong decisions, and false assumptions that needlessly complicate the digital product journey.
Off-Hours
Vlad's motivation is to help others avoid known mistakes in the world of technology by using his own experience as a guide.
Sam Bogart
Ecommerce Director
"As a strategist, designer, or developer I enjoy making the complex simple(r), the content more interesting, and gathering insight from data."
Now
Enjoys studying clients' challenges and identifying solutions to help solve them.
Noteworthy
15+ years in startups and on a wide variety of projects in roles ranging from strategy, design, and communication to supporting technical teams with development. Enjoys getting immersed in a client's world to design and create systems that empower them.
Off-Hours
A big fan of food, nature, sustainability, and music. Sam's working on starting his family band with his 2 little children.
Altus Nova brought strong Product Management, Project Management, Front-End Development, and Quality Assurance resources to our team to help us quickly develop an exciting MVP, ensuring that all of the designs, decisions and code were thoroughly documented, and seamlessly transitioned the solution to us."
Jerome N., Director of Development, CareStarter
We should have hired Altus Nova on Day One. Altus Nova was able to completely rewrite our back end in three months, addressing the security, scalability, and reliability issues while salvaging nearly the entire front end.
Joe M., Founder & CEO, AngelSpan
With Altus Nova, our business was able to leap forward by leveraging the best of existing technologies and customizing workflows to our exacting standards.
Ron B., CFO, Texas Medical Management
As our technology partner of choice, Altus Nova is helping us to gain competitive advantage when it comes to group tour preferences – TourStream now has the leading solution to drive Guide and Tourist interactions at a level of engagement never before achieved.
Caleb F., CTO, TourStream
Altus Nova gave us a stepping-stone approach to reliably execute eCommerce across the myriad of product lines, customer groups, partners, and suppliers that our global business has to manage."
Devin L., VP Strategy, Orangetheory Fitness
Altus Nova's discovery approach helped us align on goals, identify challenges and develop risk mitigation options, ultimately enabling us to define an effective product roadmap and execute against aggressive deadlines. We found the Altus Nova team's management and product mindset to be extremely unusual and valuable in a software development partner."
Jerry B., CTO, Sedera Health
The custom features Altus Nova built for us are now responsible for over 70% of our online revenue."
Mark P., Founder, Chinook Seedery
Altus Nova delivered a digital experience that delights our practitioners and clients to this day."
Garrett S., Founder & CEO, NeuFit
With Altus Nova's help, we were able to efficiently launch two new critical enterprise software modules in our roadmap. More importantly, when the solutions were transitioned to our engineers, the hand-off was seamless."
Justin M., CPO, FSG
If you want to do this right, you go with Altus Nova. They know what they are doing."
Adam M., VP of Product, Sedera Health
Altus Nova is ambitious. They are extremely thorough and want to do excellent work, not just get it to the finish line. The main reason we selected Altus Nova was their focus and energy on planning and making the roadmap and goals crystal clear. It left a really positive impression."
Adam H., Chief Product Officer, FSG
Complexity is simplified with Altus Nova. Custom software built exactly to our needs."
Eric D., CEO, CatVideos.com
We work hard all around the world
From our home base in Austin, Texas, we've built a connected global team of digital product experts to our rigorous standards. Seamless communications and 24x7 workstreams let our collaborative digital product stratregists and developers deliver impeccable results that speed time to ROI.
Talk to us
How can we help you?
Ready to make your next breakthrough? A free, 15-minute consult is all it takes to get started.
Thank you for reaching out . We look forward to connecting and will be in touch.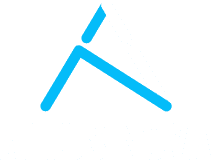 3300 Bee Cave Road
Suite 650-1243
Austin, Texas 78746
© 2023, Altus Nova Technologies, All rights reserved.