Corporate Overview
Altus Nova Technologies, LLC, is a small business entity registered with the United States Government. Our core competencies/experience include custom software advisory, development and additional support services to U.S. Federal Agencies. Our organization has a long referenceable track record of success.
Altus Nova has a seasoned management team of software experts, each having decades of experience delivering professional custom software development services. We are familiar with the demands our Government customers face and have adopted a proactive approach to developing real solutions to the problems our clients encounter.
Corporate Snapshot
Legal Business Name
Altus Nova Technologies, LLC
Mailing Address
3300 Bee Cave Road, Suite 650-1243, Austin, Texas 78746
Phone Number
312-970-1096
Email
hello@altusnova.com
Point of Contact
Jason Parrish, Managing Partner
Unique Entity ID (UEI)
DBZ5VKHJ3LF6
CAGE Code
9KFB4
DUNS Number
11-345-9518
Primary NAICS Code
541511
Secondary NAICS Codes
541512 & 541519
Key Business Areas
Product Strategy
Define business vision, goals, and success criteria
Model current state v. future state
Analyze cost-benefit, risks, and competitive opportunities
Product Management
Define user experience and interaction models
Document detailed product requirements and KPIs
Simplify and integrate change management for overall success
Product Development
Seamless 24x7 workstream, communications, infrastructure
State-of-the-art design, development, and QA
Expert deployment management and automation
Ongoing operation support and complete documentation
The Altus Nova team stands ready to support any software development engagements.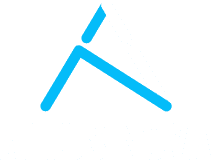 3300 Bee Cave Road
Suite 650-1243
Austin, Texas 78746
© 2023, Altus Nova Technologies, All rights reserved.